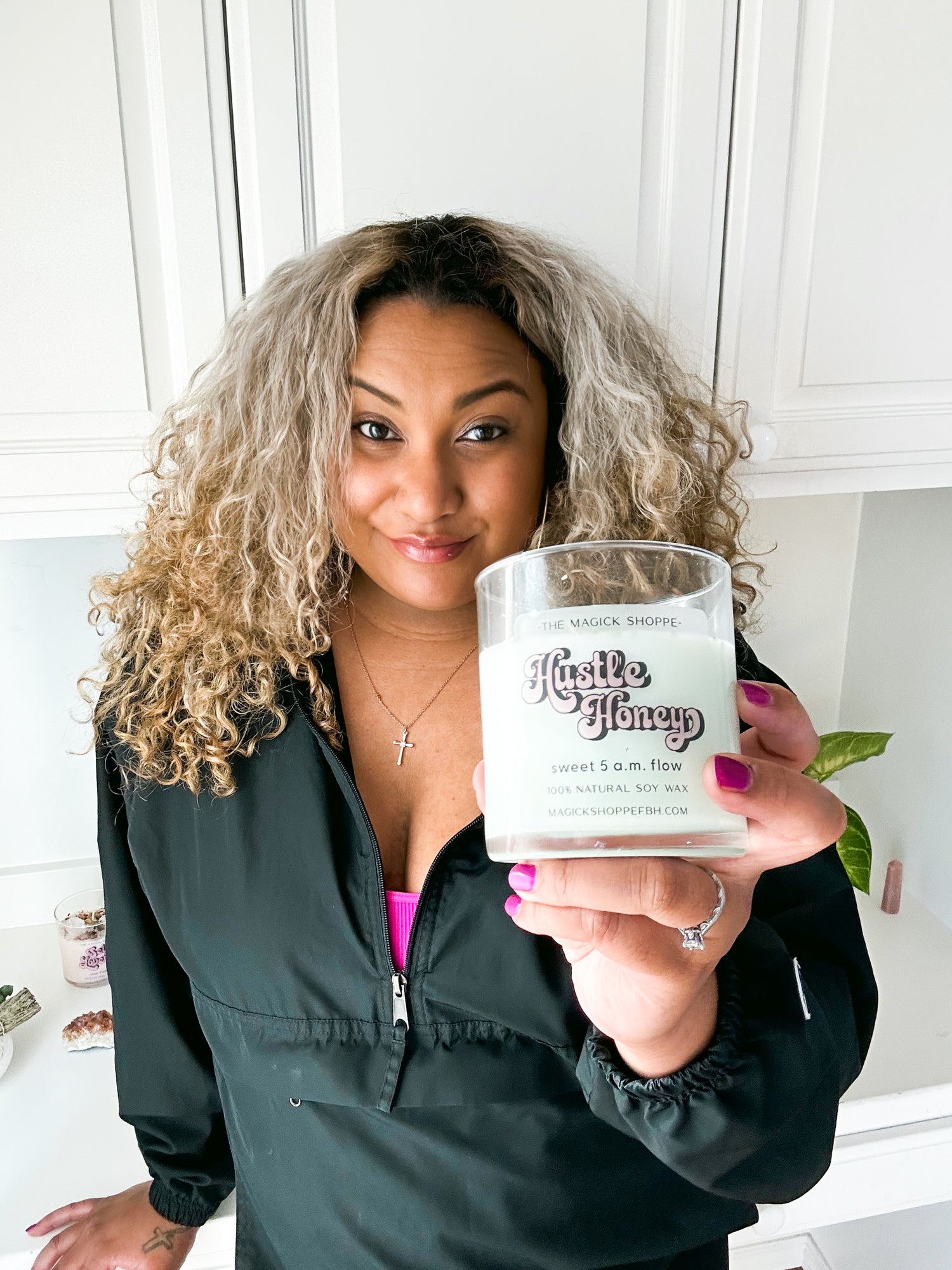 Meet Friendly Brown Hottie
Hello! My name is Carol Heard, and I'm the candle maker and designer behind The Magick Shoppe @ Friendly Brown Hottie's (FBH). In March 2020, I started a blog sharing what I was learning about astrology and tarot and how it's changed my life called Friendly Brown Hottie. I felt there needed to be a space for beginners in astrology and tarot, so I wanted to create a space for people like me.
Go to Friendly Brown Hottie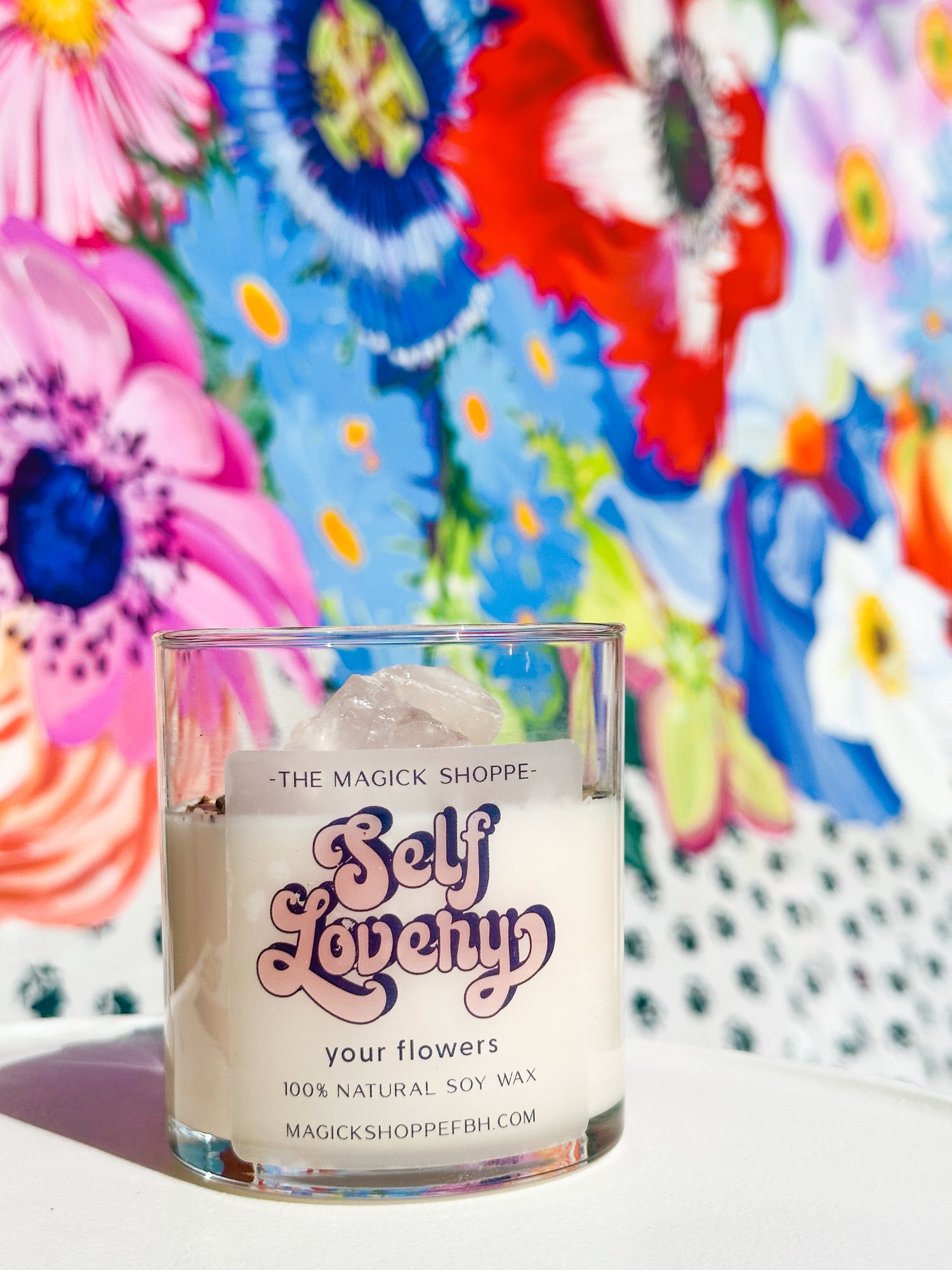 Our Collections
I began to create collections for what I needed, which became what every womxn needed.
Self-Lovery was birthed from the need for love, especially self-love, and self-compassion.
Healing & Chill was birthed to help restore the rest and healing you need from your day.
Hustle Honey was created to boost energy, whether you are hustling or doing something creative. 
Manifest Mami was created for magickal rituals like tarot reading, rituals, and manifestation.
Shop our collections
We create custom scents
Handpicked herbs from our travels
Some of our herbs are grown in-house by my mom in her garden! So far, the mint in our candle collections comes from her garden. We also feature herbs from all over the globe; recently, I picked up some herbs on my trip to New Orleans from The Haus of Hoodoo and the Voodoo Spiritual Temple, which can be found in all of our collections!
We're not perfect, but we try to be sustainable
Our crystal candles feature crystals sourced from mines that are environmentally and ethically sound. In addition, most of our packaging uses sustainable materials when shipping candles. Our candles are 100% natural soy wax, phthalate-free, cruelty-free, and vegan.